FSE: Socio-Educational Association
The Socio-Educational Association (FSE) is a non-profit organization founded over 20 years ago. Its registered office is located in the LFVH and is managed by members of the school community. Every year, the FSE provides financial help for school trips and shows organized by the school. This financial support also enables the staff to purchase playground equipment and books for the library.
An Association Within the School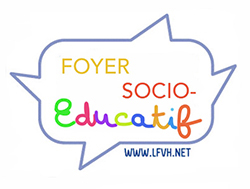 The FSE operates with its dedicated budget. It uses various methods to raise funds, including school fetes, the school photo sale, selling ad space in the yearbook, or organizing cultural and sporting events.
The FSE enables students to foster their sense of responsibility. The latter are in charge of projects encouraging collective and cooperative work. Thanks to the commitment and motivation of our teachers, several projects were brought to fruition in areas such as the plastic arts and performing arts.
Mr. Lopes (Secondary School Dean)
Mrs. Furic
(Primary School Principal)
Mrs. Appel
(Parent Representative)