Stadtschulamt and Kultusministerium
The local authorities responsible for students' education in Frankfurt and Hesse. The Lycée's German courses and options, for instance Abibac, are under the supervision of the Stadtschulamt and Kultusministerium. Meetings are scheduled frequently to ensure an effective implementation of educational programs.
Consulate General of France in Frankfurt
The Consulate General of France in Frankfurt is the consular representation of France and French nationals in Hesse and Rhéanie-Palatinat. It has - among other things - jurisdiction over scholarship applications.

L'Institut français
Located in Frankfurt, the Institut Français (French Institute of History in Germany) performs both cultural and scientific outreach missions. The Institut Français organizes reading programs, conferences, concerts and gatherings in partnership with local parties. It also offers numerous cultural events and French as a foreign language classes for adults, students, children.
UPEA (parent association)
The Union des Parents d'Élèves et Amis du Lycée Français Victor Hugo de Francfort is a non-profit association that carries out various projects. Dedicated parents volunteer to deepen cultural ties between the French Lycée and Frankfurt and contribute to the school's prestige. The UPEA works as an intermediary between parents and the administrative staff. It relays parents' proposals to various committees in France and Germany, keeping children's best interests in mind.
Marraines de quartier
This group of volunteer parents welcomes new families to the LFVH. The marraines de quartier (community mentors) encourage exchange and mutual support between former and new LFVH families. Families can contact the community mentors for any inquiry related to the school, the area where they live, the administrative formalities to observe, and life in Frankfurt and Germany.
Dys in Francfort
This association was founded in 2015 by parents whose children's education requires an individualized plan (dyslexia, dyscalculia, dyspraxia, dysphasia, attention disorders, intellectual precocity). It operates in Frankfurt and its surroundings to help families with their inquiries, refer them to therapists, inform them of any regulation changes, foster relationships with other families, and hold conferences and thematic workshops.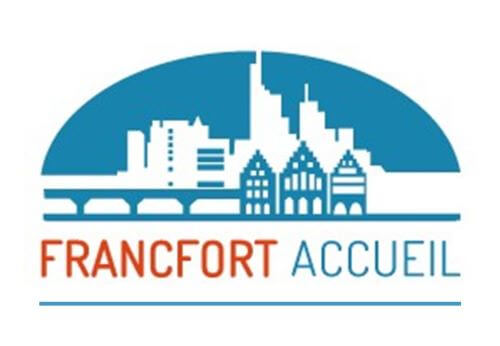 Francfort Accueil
Francfort Accueil association, run by volunteers, aims at welcoming French or French-speaking newcomers in Frankfurt and its region and facilitating their integration. It offers a wide range of activities: visits to cultural places, hikes, cooking workshops, decoration clubs, German history, games, book clubs, conferences and so on. The Business Club and Fridays also offer networking opportunities for working people.

Club des affaires de la Hesse (Hesse Business Club)
The Club des Affaires de la Hesse connects companies and public institutions in the Franco-German economic area of Frankfurt, Hesse and the Rhine-Main region. Its network enables LFVH students to discover the world of work.

ADFE (Association of French Nationals Abroad)
An officially recognized non-profit organization, ADFE organizes convivial or cultural events to foster social ties. ADFE Hessen particularly promotes bilingualism; it offers support in learning French for children enrolled in the German system and from French-speaking or bi-national families.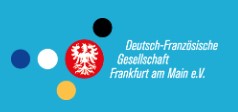 Franco-German Society in Frankfurt
Keeping abreast of political, economic, and cultural news and gaining a better understanding of the differences between French and German cultures are the aims of the Société Franco-Allemande de Francfort's program of events. This association organizes meetings, conferences, and screenings of French films.